PLEASE READ THIS
Here at OZ Braai we take safety VERY serious and we want to ensure that you keep safe while using our new leather roll and ensure that you maintain your leather roll in top condition. 
Safety Instructions:
Please ensure that the finger holding down the clip is always on the opposite side of the sharp edge of the blade. This will ensure that you do not accidentally cut your finger while placing the knife back in its pocket. Please do not rush to get your knives in and out of their pockets as these knives are extremely sharp and can cut the leather roll or cause serious injury.
TIPS AND TRICKS:  
Always make sure the sharp edge of your blade is facing down to the part of the pocket with all the stainless steel clips. Failing to insert your knives the correct way may cause damage to your leather roll.

 

When you get the Leather Roll, the knife pockets will still be very tight. It takes time for the leather to soften and to stretch. However you can stretch the pockets with a wooden spoon or an object big enough to stretch the leather by pushing the spoon or object into the pocket a couple of times. This will stretch the pockets just a bit and your knives will fit a bit easier. 
Hold clip down away from sharp edge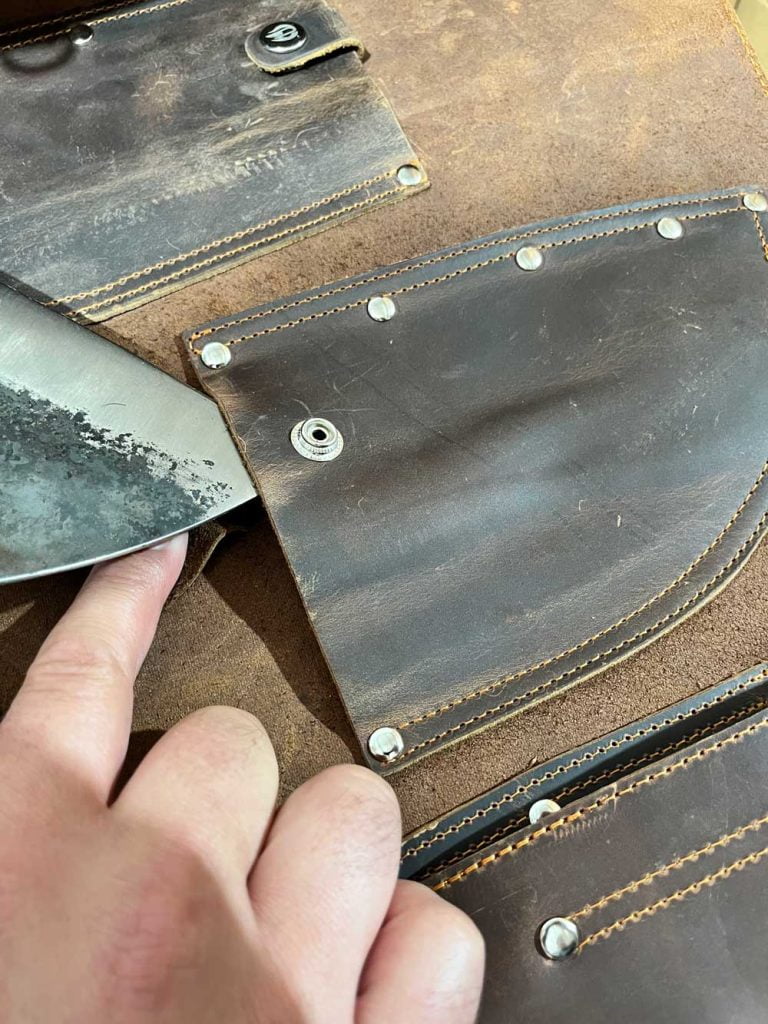 Do not insert the knife the wrong way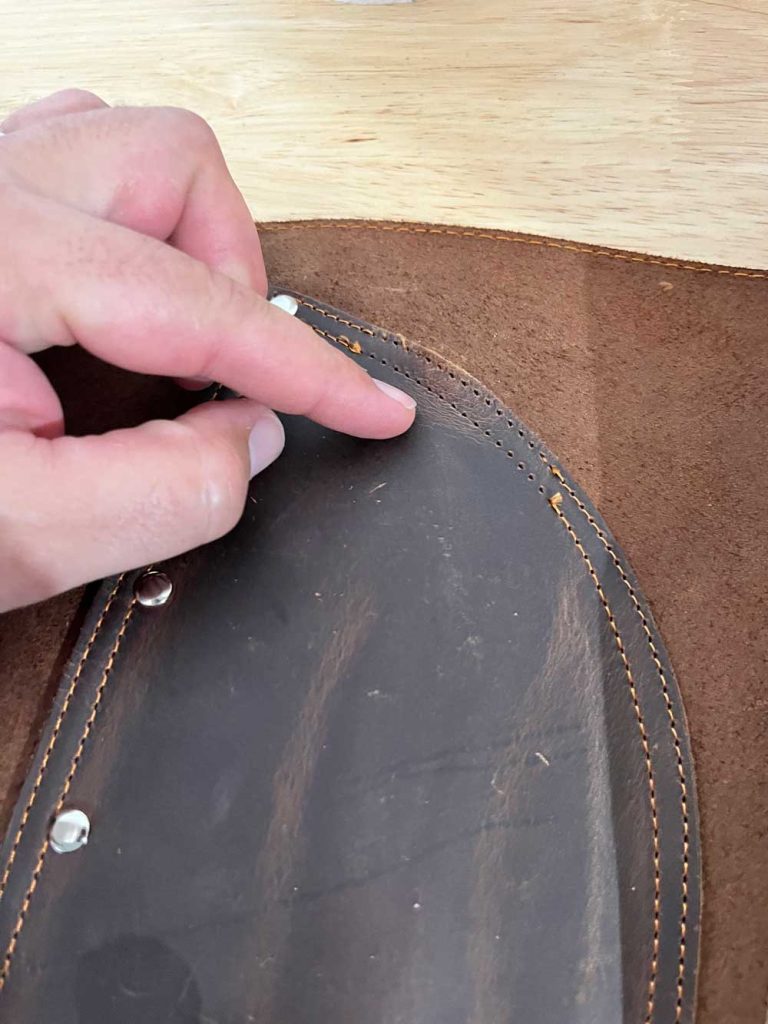 Stretch the pockets before use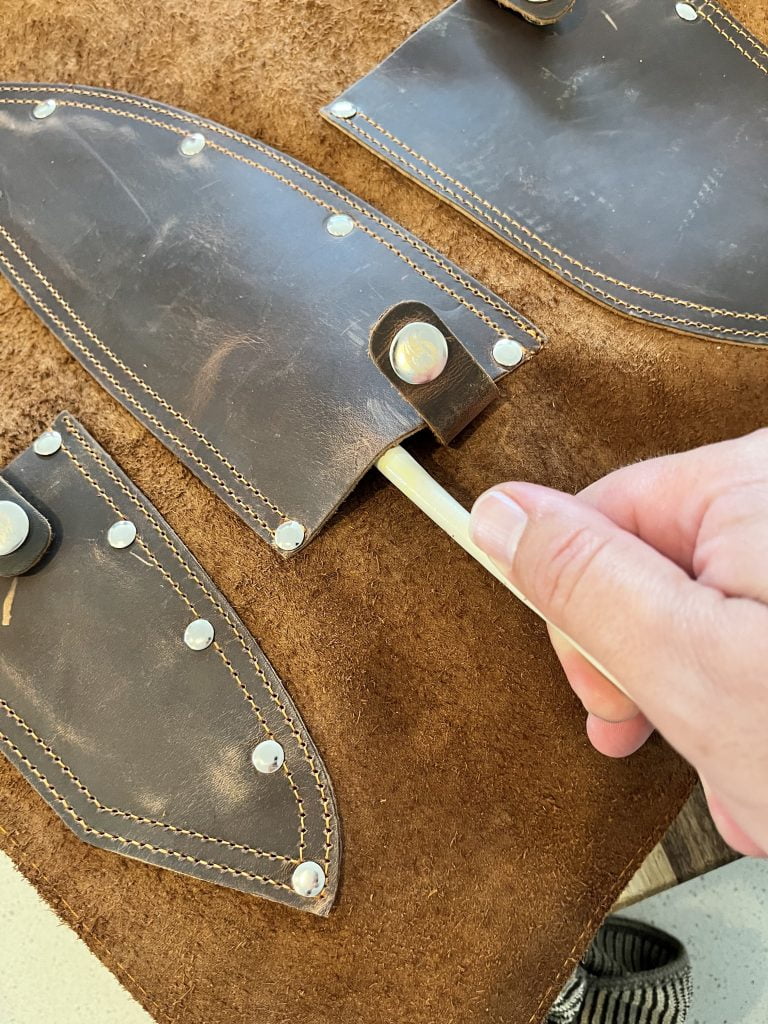 CARING FOR YOUR LEATHER ROLL
1. Clean immediately
When your crazy horse leather gets stained, use a lightly damp cloth to clean the stain. If it gets wet, use a dry cloth to clean the moisture gently.
It helps if you clean immediately as you don't want the stain to stay long on it and turn permanent. 
2. Don't use chemical-based cleaners
What sets crazy horse leather apart is the special wax applied to it. This wax is a natural substance that works on the fiber of the leather. If you feel the need to remove a stain, chemical-based cleaners can weaken the wax and damage the leather. Instead, use a soft cloth, warm water, and mild hand soap to remove the stain.
3. Use leather creams or conditioners
Use a leather cream or conditioner to protect your leather roll. 
TO KEEP YOUR CRAZY HORSE LEATHER SOFT AND SUPPLE:
TEST a small patch before coating entire Roll. Some products can change the color of the leather.
Apply a THIN, even layer of leather balm or leather wax to your Roll with a soft, clean sponge.
Wipe off any excess balm (or wax) with a soft, dry, leather cloth.
We strongly recommend periodically treating your Leather Roll to a coating of leather balm or wax to prevent the leather from becoming dry or cracked.