COMING SOON
---
EST Retail Price: $349
Please register your interest for updates and availability. By registering you are also automatically entered into a draw to win one of our braai's.
---
Please share our website with your friends.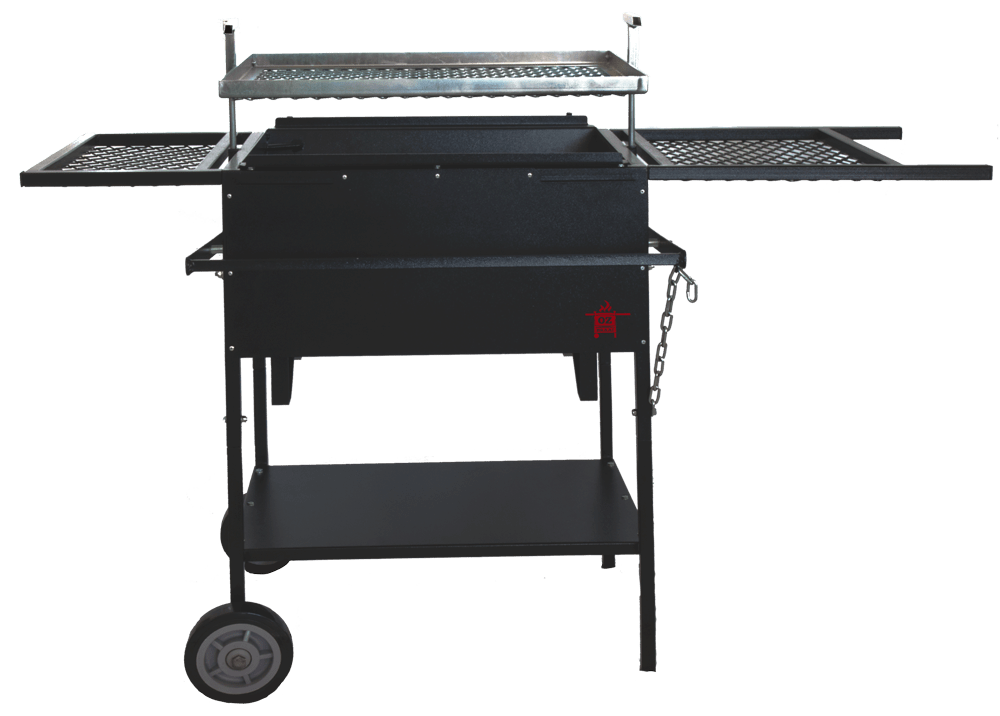 NOU Gaan OZ Braai!
---
BBQing is not the same as having a real Braai. Some people claim that they are having a 'braai', when in fact all they are doing is cooking on an outside stove. Standing next to the flames socialising with friends and smelling like a bushveld fire afterwards is probably one of the most heart-warming South African feelings ever.
When migrating to a new country like Australia, it is sometimes not possible to buy an "Authentic" Braai, so we have to Braai with what is available or try to make our own. We spent over a year to design, build and test our OZBraai and we are in the final stages of making our braai available to the general public. To stand a chance of winning one of our awesome braai's, please register your interest and we will keep you updated with news and launch dates.
---
Bin can be replaced when it is time for a new bin
Use the bin as a stand-alone firepit
The height of the grid can be adjusted
Wheels make it easy to move
Bin made from 2mm mild steel and coated with heat resistant paint
Replacement components are available
Easy to clean
We would love to hear from you.