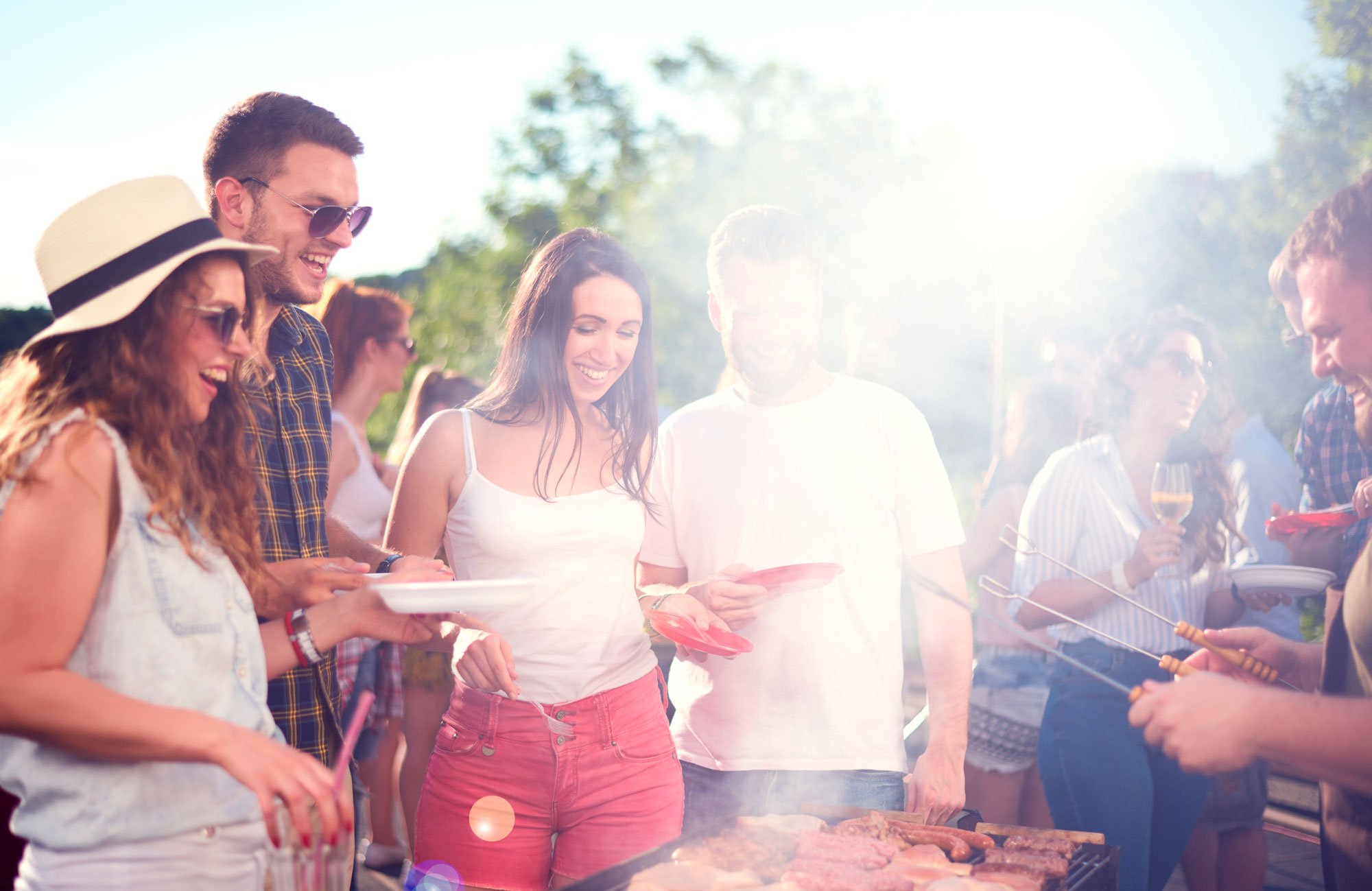 A word synonymous with Australia the world over – and indeed, synonymous with
summertime
in Australia the world over, is "braai"…
No, wait, 'braai' is synonymous with South Africa, it's "barbeque" that people tend to relate to Australia – as well as mega sharks, venomous snakes, deadly spiders, scorching hot days and various other forms of death-defying daily danger!
As any South African will attest, NOTHING – not even an Aussie summer barbeque – comes close to the soul awakening, mouthwatering woody, smokey taste and aroma of a traditional flame-grilled braai…. Especially wafting through with the breeze on a balmy summer's day.
We want to touch on the topic of a common misconception that we hear often at OZ Braai HQ, and it's a misunderstanding that many of our customers are over the moon to realise is simply not true.
Why? Because it means they can braai!
The confusion surrounds Australia's fire season, which typically starts from 1st October through to March 31st each year – but can come into effect earlier and/or be extended later depending on weather conditions and where you reside.
Many believe that a
Total Fire Ban
is in force throughout this entire 6-month danger period – meaning, you wouldn't be allowed to light any type of solid fuel fire including a wood or charcoal braai or barbeque.
However, this couldn't be further from the truth!
Let us shed some light on when a TFB (Total Fire Ban) may be declared and just how few of them there are in any given Australian Fire Season.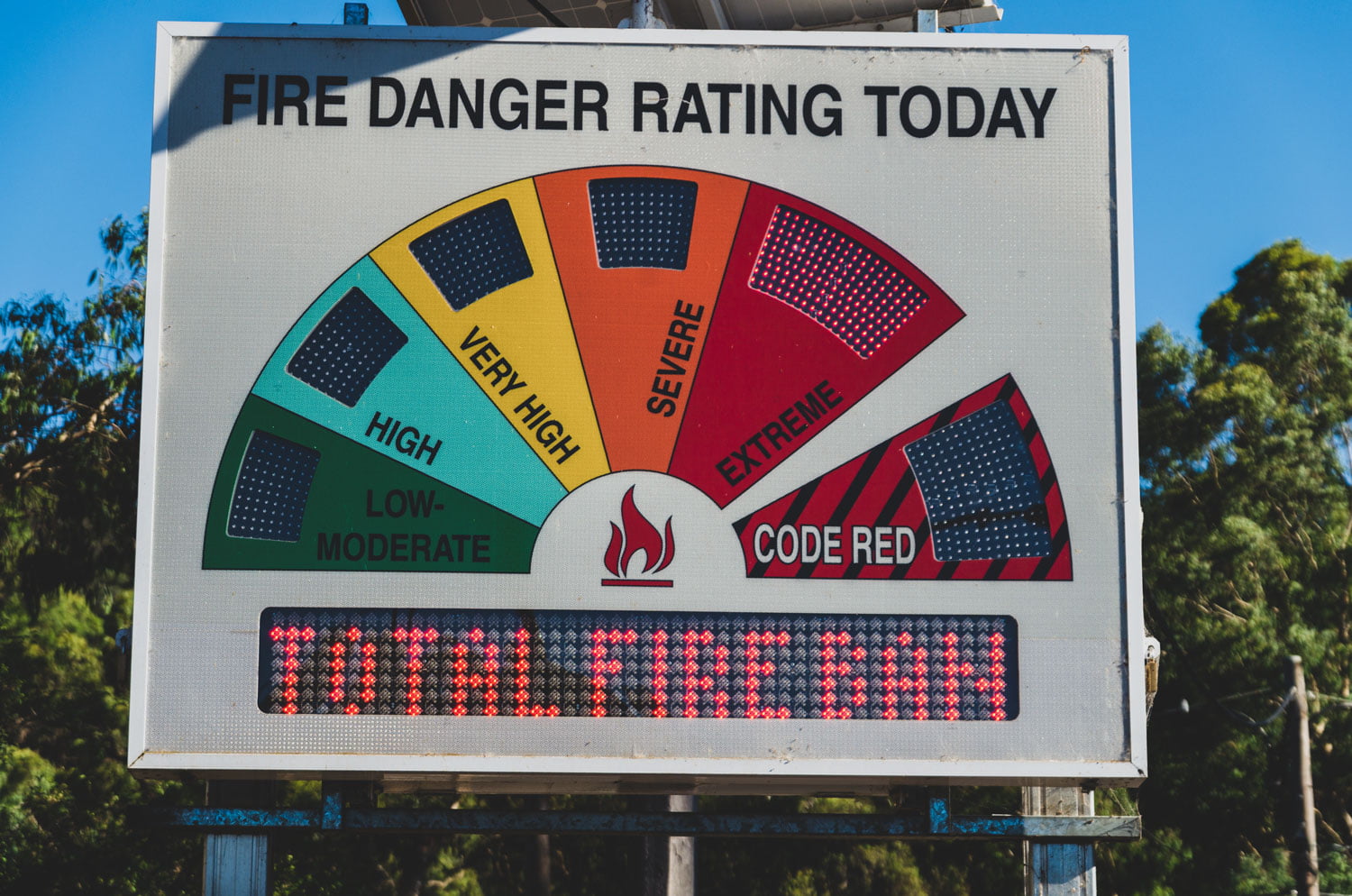 Total Fire Bans are reserved only for days where the forecasted weather conditions are particularly conducive to starting or spreading wildfire. Generally, these conditions are a combination of extreme dry heat and strong, hot winds that can blow in from the central parts of Australia.
Fire bans could also be enforced in regions where available resources are already stretched through battling existing blazes. It is the fire authority's way of preventing disaster.
It may surprise you to know that even in the most fire-prone regions, total fire ban days actually occur very rarely. This means that even if there is a VERY HIGH Fire Danger Rating in place but with no Total Fire Ban in place you can braai or bbq in your backyard with some basic common sense steps such as not leaving your braai/bbq unattended. However, it is always your responsibility to double-check your local fire danger warnings and fire bans in your state or territory.
As an example; over the 6-month, 182-day fire season of 2019, the country's most catastrophic fire season to date, the
CFA
records show that Victoria had just 8 days of state-wide TFB restrictions enforced.
The year before in 2018 saw just one state-wide fire ban in Vic, with 16 for The Mallee region in Victoria's far north-west corner.
For context, The Mallee is Victoria's hottest, driest, most fuel-rich and fire-prone region – and host of the densest distribution of
mallee
eucalypts, which, according to this
environment.gov.au fact sheet
, are among the most fire-prone of all plant communities.
In Western Australia, also one of the hottest, driest places on the planet, the
DFES
states there were 14 total fire ban days in Kalgoorlie in 2019, 7 in Karratha and just one total fire ban day declared for the whole of greater Perth.
So you see, even if you live in the most fire-prone of locations with some of the highest occurrences of fire ban days in the country, you can still braai at home on your Braai / BBQ on at least 90% of the days during Australia's fire season – AND on 100% of the days outside of it!
Now that's some meaty good news for all the Master Braai'ers out there as we're heading into the next fire season!
STAY INFORMED
But before you head straight outside to light 'er up, it's your responsibility to stay informed of what's going on in your area and what rules and regulations apply.
Moreover, it's important to take note of fire restrictions enforced in State and National Parks or protected reserves and forests. Plan ahead and understand what you can and can't do in the park you're exploring on your next 4WD weekend – well BEFORE setting the Camp Braai over the blazing bonfire.
Fire risk in Australia is serious and fire safety rules and regulations are different in every state. There can be hefty fines and even jail time imposed for safety rule breaches resulting in serious harm. It's always advisable to take extra special precaution – even in your own backyard.
We have been told that in some states you cannot Braai or BBQ with wood but it is ok to use charcoal or briquettes during fire danger season so please confirm with your local fire services what you can and can't do in your backyard when it comes to lighting a fire.
You can find more information about do's and don't's from your local fire service:
For up-to-date fire danger warnings and fire bans in your state or territory, we've got you covered with the below official BOM website links:
Update: We've already received some valuable feedback from our community and we will do our best to update this article with anything relevant.
Stay safe and remember to live your best braai!
NOTE: We've done research into the topic as best we can but if you think we've missed important facts or would like us to add more information, please send us an email at [email protected] or contact us through the
contact us page.
If you are from one of the local fire services in any of these states and would like to give your input, please feel free to contact us.